'Tis the Season! Gifts for Writers, Year 3
Hard to believe the holiday season is upon us! We're delighted to be able to share some truly wonderful gift ideas for the writer in your life. And if you are the writer in your life, well, these are great gifts to drop hints about!
All that glisters is not gold…
Book-and-writing related jewelry seem to be quite popular this year. Take a look at some of these beautiful bracelets, earrings, pendants, and more…
Embrace your narrative: Available in aluminum, hand stamped.
Pen nub ring that actually writes!
A pencil "cuff" – a great teacher gift as well!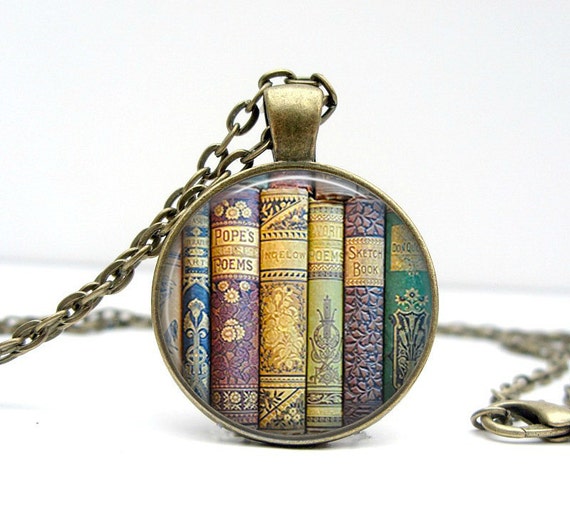 Blocked?
Writers block? Some of these tongue-in-cheek gifts or helpful resources may help you triumph over that temporary condition!
Famous writers become your pen pals! For a $7 subscription, you'll receive three or four real letters a month from a famous author, poet, or otherwise notable person.
Literally mimicking a block, this 300-page blank book provides plenty of room for inspiration.
Don't you get your best ideas in the shower? This Soap for Writers Block "smells like regurgitated ideas and probably a vampire…"
Writing around the House…
These interior design ideas will remind you that you're a writer – no matter which room you go to in the house!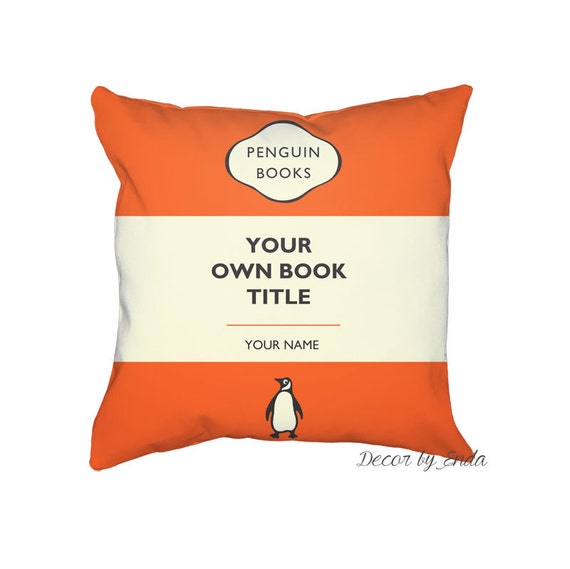 Your own book title on a cushion!
Book-shaped dishes – great for book clubs as well as your writer's critique group!
Imagine this little (26″x33″) book-shaped Classic Books Rug in front of a favorite reading chair or next to your computer table! 
Stephen King says that ""If you don't have time to read, you don't have the time (or the tools) to write." Here's a duvet cover that reminds us of the reading part of our writer's to-do list!
Mugged…
Writers are notorious coffee and tea drinkers – and these mugs tell the world that we're hard at work!
For writers of their second and subsequent books… what do they think you're doing? A great mug to answer that pesky question.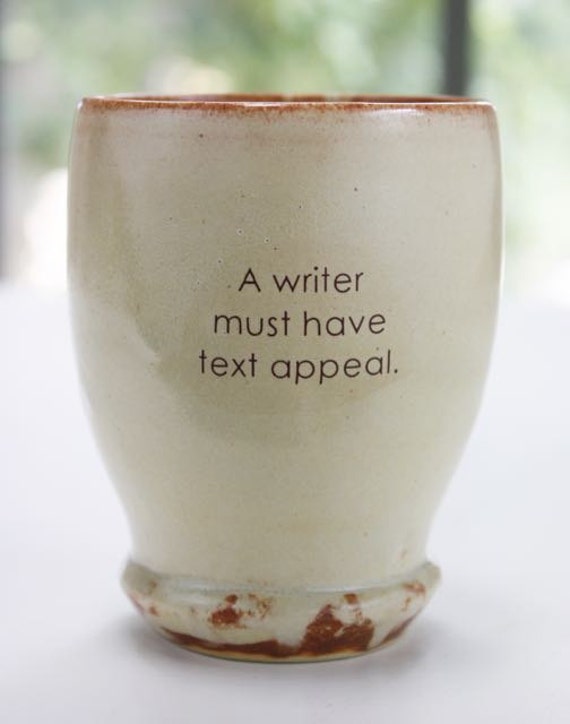 Text appeal, anyone? A beautiful hand-made, high fire clay glazed mug.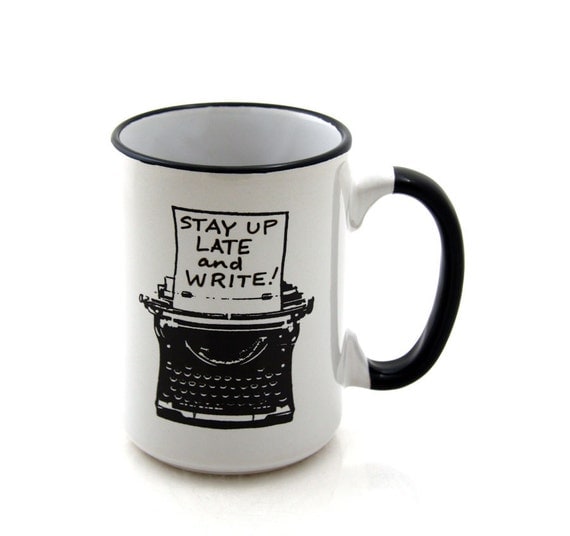 For the night owl writers out there… and all the coffee you'll need to stay awake!
The ultimate threat to those who disturb us… and believe me, we'll do it!
Don't forget that one of the best things you can give the writer in your life is plenty of time to write. You might want to start with a spot in our Resolve to Write event on Saturday, January 9 in both Ridgewood and Montclair. We're getting together to start our 2016 writing off right with plenty of encouragement, creativity and community.
However you and the writer in your life chose to celebrate the season, we wish you a wonderful holiday and hope for great writerly achievements in 2016!